ACEO ORIGINALS, PRINTS, MAGNETS
---

Click to browse our gallery


Originals| Dogs| Horses Boats| Raccoons| Bunnies| Deer/Fawns| Birds| Cats| Landscapes

Here you will find original, limited-edition and open-edition art cards from Patterson Art Studio. These are also known as ACEO (Art Cards, Editions & Originals)

Size is standard ACEO "3.5 x "2.5. Printed with the highest quality inks and on the finest Archival quality heavy 140lb. watercolor paper. The result is a beautiful print with vibriant colors and a high quality rich feel. Each print is part of a "limited edition" set containing only 100. Once they are all sold, they will no longer be available.

Your Collectable print will arrive signed and numbered by the artist, Kelley Patterson or Cheryl Mason plus a Certificate of Authenticity is included.

Art cards are growing in popularity every day and this a good place for everything you need to start or grow your collection. Plus each come in a protective clear sleeve.

These miniature works of art are fun to collect and look wonderful in display books or matted framed and hung alone or in groups.

ACEO PRINTS: $7.99 with "FREE SHIPPING"
Magnets: $3.99 with "FREE SHIPPING"
ACEO prints and magnets are 3 1/2" by 2 1/2" and larger than shown!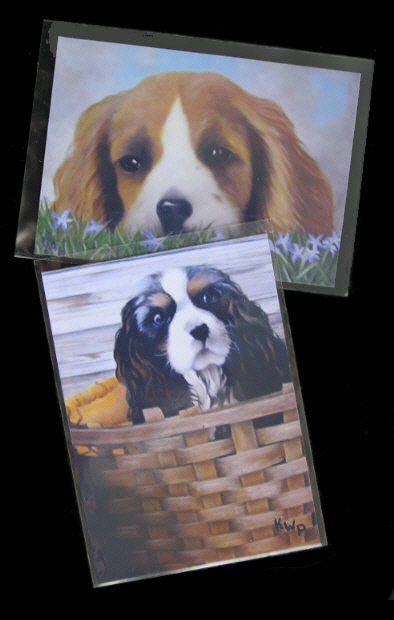 All come in protected sleeves
Home| ACEO Prints Still Life| Landscapes| Feathers| Artists| Links| Contact Us


Search Engine Optimization and SEO Tools